DMC to RGB Hex Code Conversion Chart
DMC Floss is the quality thread for stitching on all types of fabric. The following table lists the colours of DMC six-strand embroidery floss to RGB values to help with your own patterns. This RGB-to-DMC and DMC-to-RGB colour converter tools may also be useful to find threads that is similar to any colors you don't have on hand.
DMC to RGB Conversion Chart
Click the DMC code to find out the the most similar other floss.
Total DMC color: 489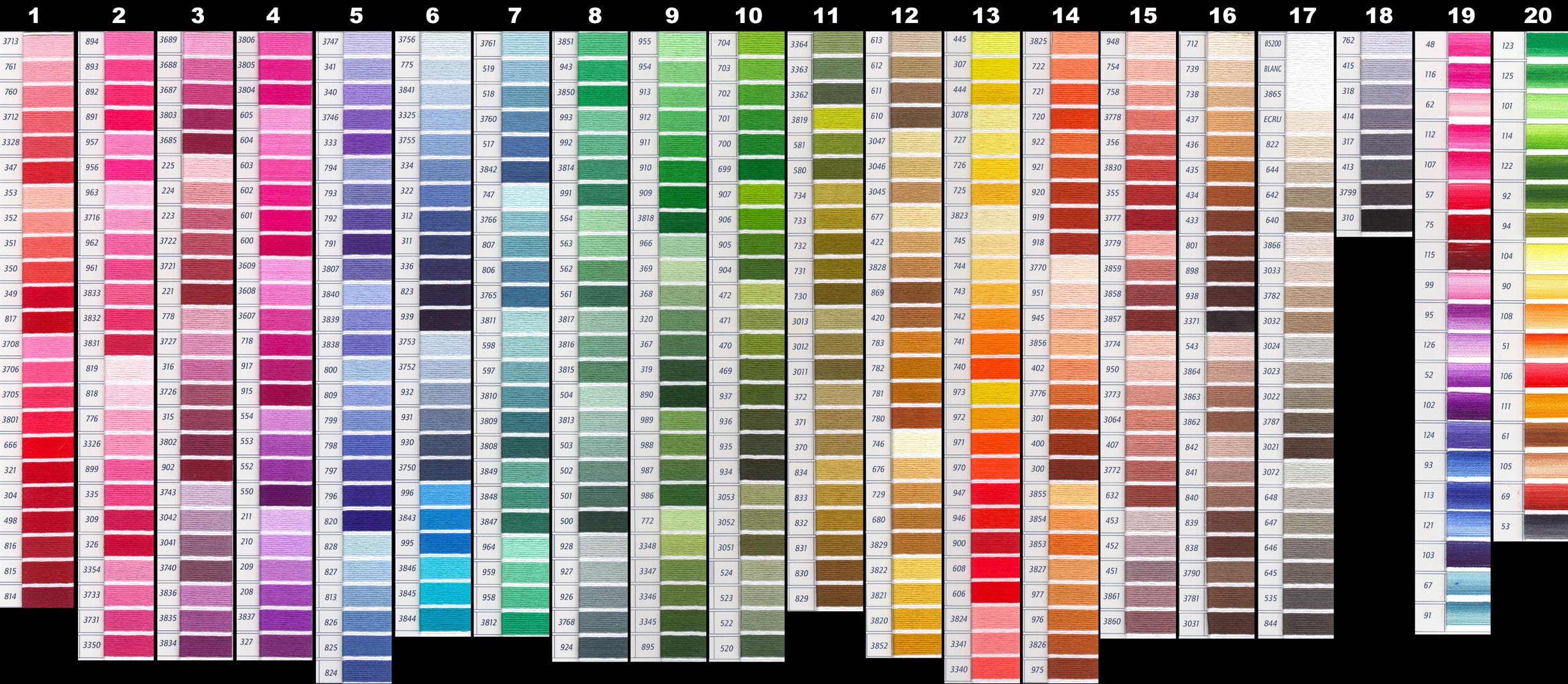 Use this chart only as a guide. Color samples and names for DMC and Pantone may not be identical. The Hex conversion is calculated based on corresponding RGB values to get the closest match.